A close look at QuikTrip and how smart, consistent building props up the brands we love.
I can't tell you how many convenience stores I pass during any given commute before turning my wheels into the parking lot of a QuikTrip.
Once I realize mere blocks separate me from my favorite C-store, alternative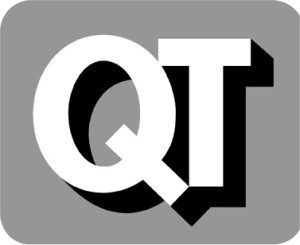 considerations always seem to fade. In fact, just knowing a QT is around makes me feel good, whether I plan to stop or not. In my mind, QT's credibility is so strong that I naturally block out competing shops as long as my fuel gauge says it's okay.
Don't get me wrong. I like other C-stores, too. Local connoisseurs of pizza and donuts know that Casey's General Stores takes the cake. And weary travelers never have to look far to find a Kum & Go, which makes it super convenient to fill up anywhere in and around my neck of the woods.
Both operate locally, run smoothly and deliver big.
My affinity with QuikTrip in recent years has revolved more around the nature of its unique brand and well-thought-out stakes in Greater Des Moines. If real estate is all about location, brand building is certainly wrapped up in top-notch service, consistent displays and wise allocation of resources.
Ever since I was a kid surviving on Red Hot Burritos and Mountain Dew, my patronage of QuikTrip has grown alongside the Tulsa, Okla.-based company's quality products, cordial employees, store cleanliness and like-clockwork operations. What do I see when I think of a QT?
A hardworking staff that's always moving, stocking, cleaning and getting stuff done. Terrific service and stores held to high standards in terms of greeting customers, treating them all as patrons, and asking each to "stop again." Employees power washing the sideways and parking lots. Semi-spotless counters and floors and clean bathrooms. Hot-and-fresh coffee – and teas – for those on the hunt for a better-than-average cup of Joe at a fair price.
Even when getting slammed by a rush of customers, cashiers and managers appear to keep their cool. I've never really felt like I've had to "wait in line" at a QT.
Following the purchase of a brand-new car in my 20s, I didn't travel out-of-state too much. I was such a fan of QT's "guaranteed gasoline" commitment that I didn't purchase fuel from any other gas station.
For more than a year.
It was around that time that the lure of a fast-and-affordable cup of decent coffee got me hooked on QT, long before modern trends of major C-store chains offering hot foodstuffs gave pay-at-the-pump people another reason to walk through the doors.
A few months ago, hardly noticing one of the random mom-and-pop service stations I passed by on the way to a West Des Moines QT, I recalled the words of George Clooney during the filming of "Oh, Brother Where Art Thou?"
Never mind that the Coen-brothers film is one of the best movies of all time. Let's focus on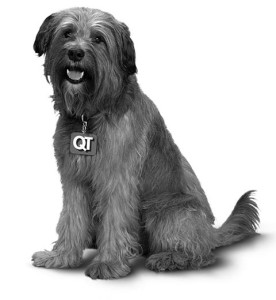 why we're here.
"I'm a Dapper Dan man," Clooney's character demanded in a general store setting that solidified for audiences his loyalty to a specific hair jelly. On the run from the law and entwined in an Odyssey-sized adventure, no FOP hair pomade would do.
QT consistently delivers a quality, personalized customer experience unmatched by competitors, and the consistency I associate with those experiences takes me back to the brand time-and-time again.
Perhaps you've given some thought to a favorite product or service provider. If so, you may also want to consider how building your own professional image and B2B branding initiatives stacks up.
Do prospects stop and look at you in person, in print and the web?
Or do they simply drive by?