Prepping for a show is the word around Greater Des Moines with everyone from farmers to remodelers, builders and commercial real estate pros ready to learn and network their way through local events in the first quarter.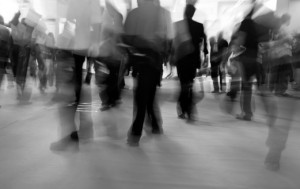 Business takes on many forms and behind every successful organization stands a brand ambassador with a story to tell. Successful businesspeople stay close to clients and prospective customers with a steady stream of coffees, breakfasts, lunches, cocktail hours or plain-old meetings tucked into already overflowing schedules full of those next big things.
Six events in next eight weeks will bring executives, marketing and sales professionals into close encounters with clients and new business opportunities.
Three Razors Media will be onsite to capture the sites and sounds of Peoples Company's Seventh Annual Land Investment Expo on Jan. 24. The land conference is expected to draw more than 600 people to the Sheraton West Des Moines Hotel where oil and alternative energy magnate T. Boone Pickens is slated to deliver a keynote speech.
On Jan. 28, IREM Iowa Chapter 63 and the CCIM Iowa Chapter will pack in Wakonda Club for their annual luncheon with commercial real estate experts reporting on the local office, industrial, retail and multifamily markets. The Iowa Power Farming Show also kicks off Jan. 28 and runs through Jan. 30 with the third-largest farming show in the Unites States expected to draw around 20,000 attendees and 750 companies to the Iowa Events Center.
The Des Moines Home + Garden Show starts Feb. 7 with a three-day stay planned at the Iowa Events Center in downtown Des Moines. Peoples Company is back at it on Feb. 28 with the presentation of its annual Builder & Developer Luncheon at the Sheraton West Des Moines Hotel. The Home & Remodeling Show, presented annually by the Home Builders Association of Greater Des Moines, is scheduled for March 7-9 in the Varied Industries Building of the Iowa State Fairgrounds.
Special events featuring a formal combination of education, networking, sponsorship and celebrated speakers can be an especially exciting time for smart industry professionals looking to raise awareness of their brands. Some may also be considering how the development of a modern website or well-defined digital media communications plan could bolster their sales and marketing efforts this year.
From sharing photos on Facebook to mentioning an associate on Twitter or publishing an e-newsletter message, online social networking allows us to carry over some of the excitement and energy from a trade show floor with the intention of reinforcing real-world connections we make.
Realty Biz News contributor Jennifer Kinzle writes that selling with someone you know and stays active with blogging and social media helps residential types form more personable connections with prospective buyers. At the same time, commercial agents are using a combination of technology and collateral material to get in front of target audiences.
Digital media isn't intended to replace traditional brand building activities. Getting those down takes a little blood, sweat and tears. The power online social networking lies in the ability to follow through while looking for ways to establish business relationships in near real time before, during and after the show.
"Many new forms of technology help buyers and sellers to connect, as well as streamlining the real estate transaction process," Kinzle wrote in a January 2014 article. "Aggressive selling techniques fall out of favor as more soft touch social media enters into the business arena."