A good real estate marketing or public relations campaign goes beyond paying off a random wire distribution service to dispense your news and then hoping something of value sticks in tomorrow's paper.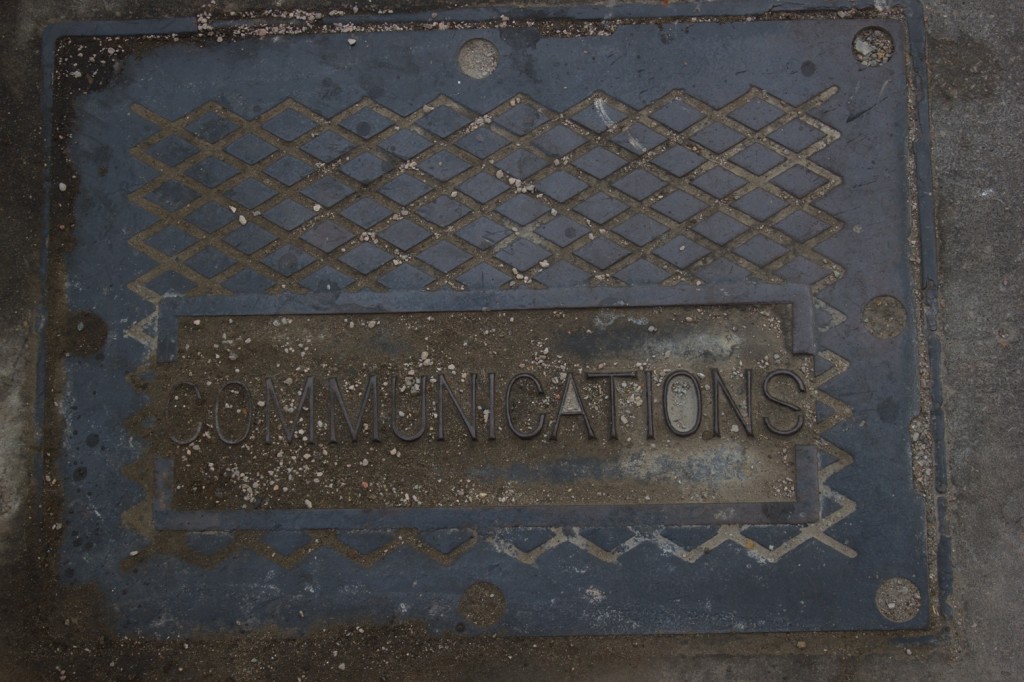 Competing for earned media attention is an art, as well as science. Put simply, public relations should come before marketing. It should come first and be produced with a unique set of tactics and skill, compared with your traditional, paid-advertising fare.
It must also be viewed holistically and in consideration of digital age mindsets. In other words, the modernization of your digital infrastructure (website, blog, social media) should be prioritized, too, and in tandem with any serious public relations initiative. For one, the driving of eyeballs to these types of owned assets is sure to be included as part of any external communications campaign. Treat it as if you actually intend to drive your customers home and invite them into the living room.
It's important, among other things, to keep up on a few appearances and to always look your best.
In regards to the actual publishing and pushing out of your news release or product information, you have choices. There are the "dime-a-dozen" press release distributors that offer what you may expect: minimal impressions, limited reach, substandard level of customer service, zero analytics, and little hope of a return.
Preferred distributors such as PRWeb and PR Newswire, on the other hand, boast an array of multimedia storytelling options, and offer a high-level of service that's on par with the cost and customizable to match just about any budget or need. Each of these services support a wide range of dynamic multimedia distribution packages. They include everything from the ability to embed a website into the online version of a release, to taking advantage of micro-targeting options that can help get your industry news in front of the right media influencers.
At Three Razors Media, our preferred methods of distribution are the ones that expose our clients to the right people, at the appropriate time. The intention is to place their credible content into the hands those who actually subscribe to and care about it. And with a goal of ending up in publications their customers actually listen to, watch or read.
While we maintain preferred accounts with multiple newswire distribution services, our goal-oriented approach is to help client organizations realize the value of public relations in terms of taking a holistic approach that combines some modern tools with grassroots techniques to drive overall results.
Our professional promise to journalists and trade publications is to never spam for the sake of a job. It's also nice – and important to know – that not all editors who cover what you do are cut from exactly the same mold. Some may prefer to hear a genuine pitch over the phone rather than in a hastily pounded out message that could be misconstrued as spam. Others are on the web and mobile devices in search of press releases, or opening up their email to request interviews or consider which of the day's pitching materials and media kits to review.
Those who were born into the digital age or evolved into a new breed of digital journalism like to scour powerful engines such as Google and use Twitter Search among other tools to uncover leads and dissect hyper-local news in real time. Some of the most valuable media placements Three Razors Media has helped to discover were based on specific news hooks or story ideas – gleaned by getting to know our clients and the media they are into – and fine tuned to serve the needs of that publication's viewers or readers.
This is achieved in part by tying them back to what's happening with current events in business or the local community. It also helps to maintain a current list of editorial calendars, which reveal the month-to-month focus areas for leading journals, trade magazines and industry specific web publications.
The formation of a solid public relations strategy is intended to build trust and credibility via the sharing of knowledge, information and insight. This is hardly achieved by tossing out a few poorly edited announcements on a third-party website or newsletter publication without proper images, links, contact information or plan to follow up with the decision makers you hope to reach.
At the same time, we know that Google rewards the consistent publication of original, relevant copy – text, photos, videos, illustrations, et cetera – and ranks rich content higher in web-search results. It all goes back to maintaining a consistent and credible presence in front of your clients, the media, prospective customers, industry partners, digital influencers and employees.
PRWeb and PR Newswire are great examples of wire distribution services that – with various price points and deliverables – can send your news to newsrooms, websites, databases, online services and news sections of leading web portals, along with indexing by major search engines. There is a smorgasbord of additional mechanisms, both before and after that content goes live, that can be used to promote or otherwise go to market.
When everything is firing on all cylinders, including the development of your own digital real estate, then you've got the makings of a robust PR machine that can earn media attention and impressions based on what keyword-typing users seek. The bottom line is in developing a strategy to reach out to the media and respond to their inquiries in a timely manner should be taken seriously, given that service and reputation are foundational elements of this public relations game.
Regardless of your plan for that next press release or a full-scale promotion, remember that the quality and integrity of content counts as much, if not more, than the actual distribution method.
In many cases, landing respectable placements requires the performance of additional and traditional media outreach along with confidence in the newsworthiness of a story to be told.
That's a PR game plan that will last in today's market.