If Facebook or other data center developers were at the door, how would your real estate company or Iowa town's relationship-building skills and digital media toolkit stack up against the competition?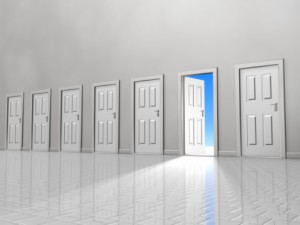 Facebook is a big catch that took a heavy pole and experienced hands to reel in.
As reported by the Des Moines Register, a grueling 18-month courtship was required to wrap up the multimillion dollar – potentially $1 billion – deal in Altoona, and it's not like the California-based company simply jumped in the boat.
Perhaps some savvy business reporter will also obtain email records from Waterloo and Waukee, and divulge for us the content of conversations, if any, Facebook had with officials in those Iowa communities, communities which were also reportedly in the running to land the social media giant's favor.
Everything from the hope of real estate commissions, to job creation to tax revenues come into play when setting out to secure bold new development opportunities, and the bragging rights that go along with winning them. And regardless of how well positioned your real estate team or city council may be to cash in, the Googles, Microsofts and Facebooks of the world have very high expectations that go beyond land prices and fiber-optic cables.
A recent Des Moines Business Record article titled "Laying the groundwork for another data center" suggested the city of Van Meter, with a population of about 1,000, is also well suited – if not better suited – for a data center opportunity. It's a safe bet that the leaders and landowners in that area, or other Iowa communities with access to fiber optic lines and affordable energy, wouldn't be too disappointed with a call or three from the likes of Facebook, or some other technology giant ready to take the plunge.
Here are six questions to consider while waiting for the phone to ring.
1. If a site selector came knocking, would your team have enough first-hand knowledge of available commercial properties in the area to keep a conversation going with prospective out-of-state developers that know exactly what they are looking for?
2. Does a bias for action spur your team to strengthen relationships with real estate brokers, attorneys and regional economic development leaders on whom you would depend to provide timely and accurate responses to some very tough questions.
3. Are lawmakers in your neck of the woods poised to lay aside partisan politics and handle the pressure of a proposed billion-dollar project looking to locate down the street from the senior center or dime store?
4. Would you have the patience to follow through with the cloak-and-dagger savvy necessary to cook up a deal without opening your mouth – or composing an email – that would leak sensitive information to your competitors, the press and ultimately the general public?
5. Do you understand the importance of not tarnishing your reputation or the reputation of your town by stating something in an email that you can't take back once it goes on the record?
6. How do your brand standards and digital media presence – logos, websites, social media, blogs – stack up against landowners, real estate companies or cities operating in neighboring cities and states? In other words, would your online footprint, or lack there of, hinder your ability to court global, national or even regional technology companies?
Knowledge, relationships and image each play a role in attracting big hitters in the digital age. Iowa is natural choice. Are you?